About us
ANS AZURA is an online platform that highlights internationally-renowned, as well as lesser-seen, post-war and contemporary artworks from Central Eastern Europe and the Middle East. Ans Azura was born out of a necessity to cast a stronger light on the importance of the artists from these regions. Our aim is to gather better visibility and understanding of artists who have been overlooked by the Western market by enabling a transparent online platform that is easy to navigate. Founded by a team with long-established expertise in the field, ANS AZURA connects people to art and art to wider collections and environments. We are here to: ENTICE and SHARE knowledge, artworks, investment opportunities, assets, and community.

Our Mission
Our mission is to reshape the international landscape for CEE and Middle Eastern art and use our position as a tool that seeks to preserve and promote these regions and thus forge a responsible and enduring impact on the economies and ecologies of these artistic contexts.
Our team
We are an experienced team of international gallerists, art historians, advisors and regional art experts. All of us are passionate about increasing transparency and access in the art world.
Suzana Vasilescu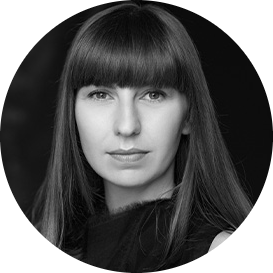 is a Romanian art historian and art advisor. She is currently the Founder and Director of the contemporary art gallery, SUPRAINFINIT, and is the art advisor for important private art collections in Eastern Europe. She was, amongst others, the organiser of the first post-modern and contemporary art auction in Romania, in the framework of Artmark Auction House, where she also led the department of Post-modern and Contemporary Art for five years. In 2015 Suzana was the director of the first edition of – Art Encounters Biennale – which took place in Timisoara and has been a milestone in the art context of Romania. She is also part of the acquisition committee of the Museum of Recent Art, the first private art museum opened in the last century in Romania, having as focus Romanian art from 1965 to the present. Between 2011 and 2014 she was the Director of the contemporary art gallery, Nicodim Gallery (Bucharest & Los Angeles). She graduated with a BA in Art History and an MBA at ASEBUSS School of Business Management, the most prestigious Romanian business school.
Andreea Stanculeanu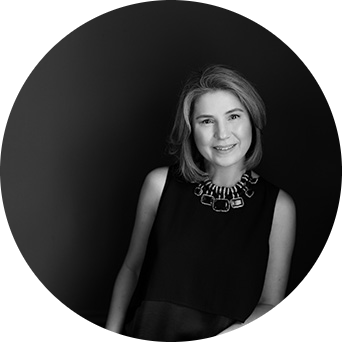 is a Romanian art advisor and cultural manager, founder of the Sector 1 Contemporary Art Gallery. A graduate of International Business and Trade at the Faculty of International Economic Relations at ASE Bucharest, she has an experience of over 20 years in international business and film production. From 2017 Andreea has primarily focused on following her lifelong passion and opened Sector 1 Gallery, becoming a heard voice on the contemporary art scene in Romania. Through a series of curatorial projects based on the artistic phenomenon coming out of the strong Cluj art scene, the representation of post-avantgarde historical Romanian artists and an international programme focused primarily on CEE artists, Andreea has become part of a network of advisors for relevant East European collections.
Robert Viiu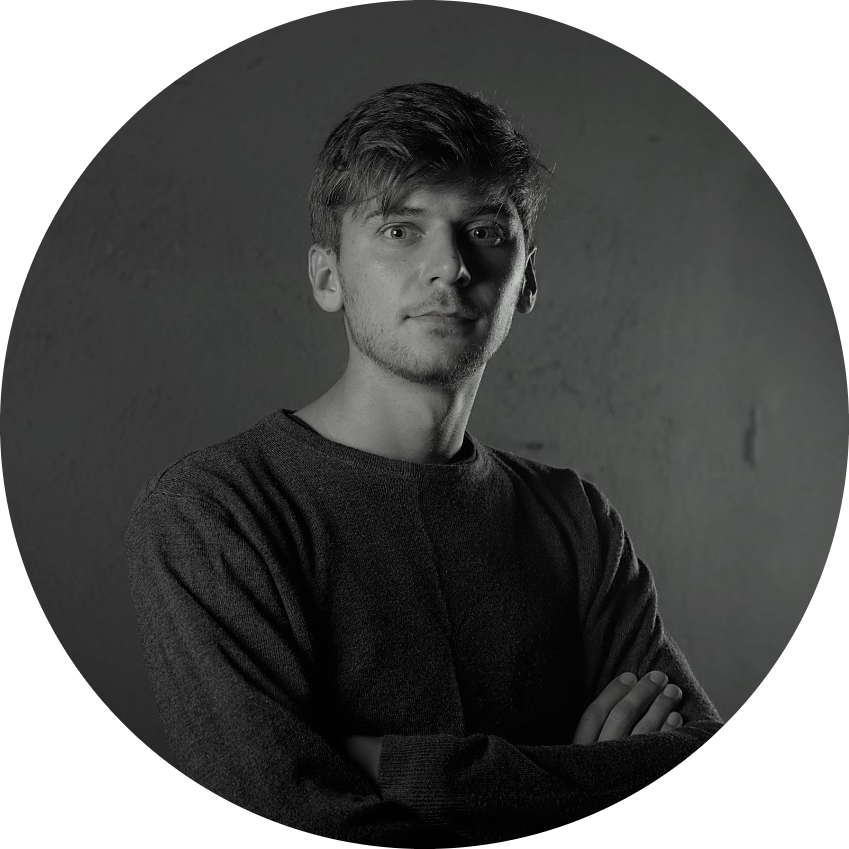 graduated with a BA in Conservation and Restauration at the National University of Art in Bucharest. Robert has over 7 years of experience in logistic and project management in big companies like Universum Events. In the last 5 year he was involved in operational management for different art galleries and museums in Romania. Starting 2013 he was also a trainer and facilitator for over 300 events in different areas like IT, bank, energy industry. Since 2020 he is the Operations Manager of Ans Azura where he is a key part of the management team in charge with organizational processes.
Auctioneer
Tom Best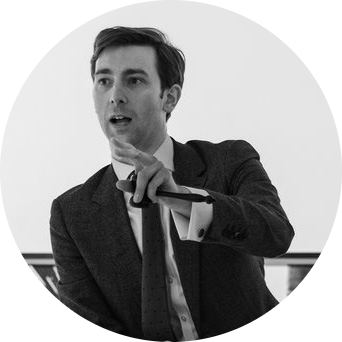 is a professional auctioneer, founder of The Auction.Collective and art adviser specialising in artworks from 1860 to now. Following a Masters degree in Art History from St Andrew's University, Tom started his career at Christie's Auction House as a Specialist in Impressionist & Modern art then later Post-War & Contemporary art – he was one of the youngest auctioneers to take to a Christie's rostrum. In 2020 Tom was recognised as a Spears 500 Top Recommended Art Advisor and in 2014 was a finalist in in the Young Turk Awards for Art Adviser of the Year.
Specialists
Tevž Logar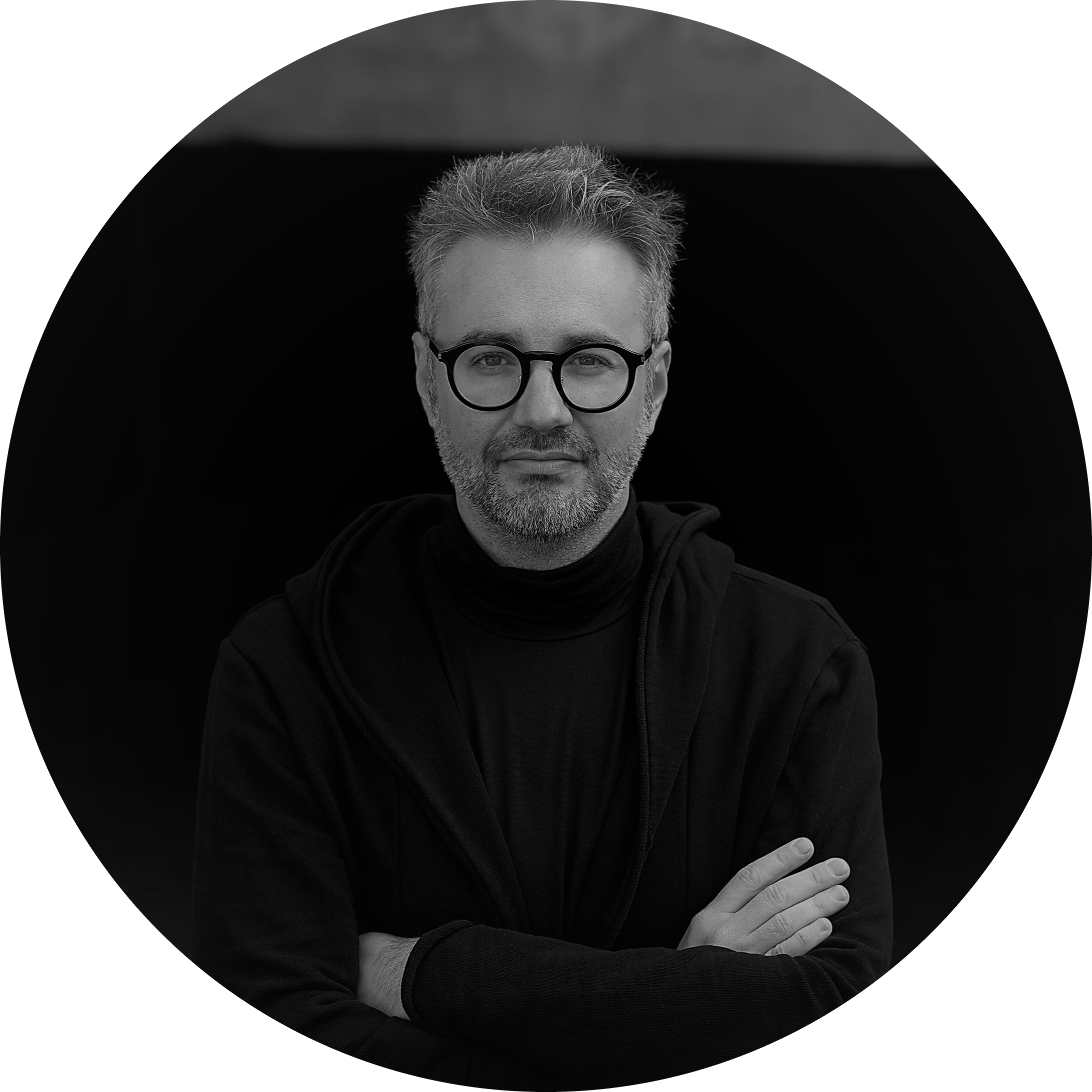 works as an independent curator, editor and writer who collaborates with various galleries and institutions and, as a specialist for Eastern European art, with ANS AZURA. He has curated or co-curated a number of group and solo exhibitions and collaborated with institutions, galleries and publishers, such as: Museum of Modern and Contemporary Art, Łódź, Poland; The Fondazione Sandretto Re Rebaudengo, Turin, Italy; TBA21, Vienna, Austria; Museum of Contemporary Art, Ljubljana, Slovenia; Biennial of Graphic Arts, Ljubljana, Slovenia; Museum of Modern and Contemporary Art, Rijeka, Croatia; Ludwig Museum, Budapest, Hungary; Mousse Publishing, Milan, Italy; Routledge, New York, USA, and many others. Several timeshe collaborated in projects for La Biennale di Venezia: Pavilion of Republic of North Macedonia (2019, curatorial consultant); Pavilion of Republic of Kosovo (2019, writer); Pavilion of Republic of Slovenia (2013, curator). From 2009 to 2014, he was the artistic director of the Škuc Gallery in Ljubljana, Slovenia, and a lecturer in 20th Century Art History at the Academy of Visual Arts (AVA) in the same city. He was the screenwriter of the full-length documentary Project Cancer: Ulay's journal from November to November (2013) and is a co-founder of the Ulay Foundation (2014) in Amsterdam, where he now sits as a member of the Advisory Board. In 2014, he was nominated for the Gerrit Lansing Independent Vision Award (Independent Curators International) in New York. He lives in Rijeka, Croatia.
Weronika Burgess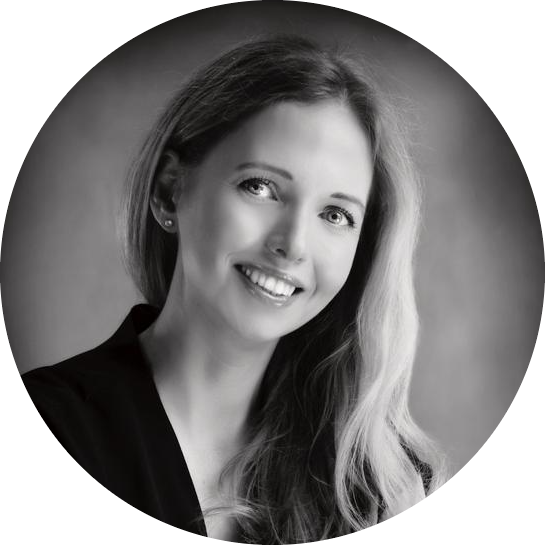 has over ten years' experience in the art business sector. With a strong background in client strategy, she worked closely with the European Chairman's Office at Christie's for over three years where she supported the needs of top clients when building their art collections and contributed to the growth of the business in key Eastern European countries. Weronika holds a degree in law and a Masters of Arts from Sotheby's Institute of Art. Weronika is Ans Azura's expert for Polish art.
Bálint Ferenczy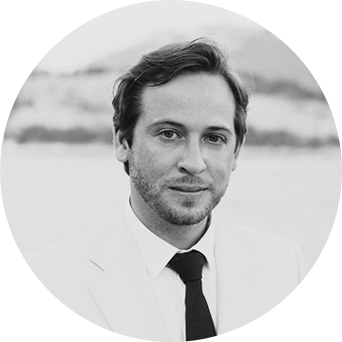 has an MA degree in History of Photography from Sotheby's Institute of Art, London, as well as a degree in Liberal Arts studied in both Hungary and the United States. He has significant primary and secondary market experience gained working at Sotheby's London and for several galleries.‍ Bálint's expertise lies in Hungarian Post-war art, having participated in sourcing and researching artworks for Sotheby's, and further international private and public collections. For more than two years, Bálint was the London Director, then the Managing Director of Q Contemporary, Hungary's first private museum focusing on Central and Eastern European Post-war art. Bálint lives between Paris and Budapest, and he is ANS AZURA's expert for Hungarian art.
Legal Specialists
Selena Stan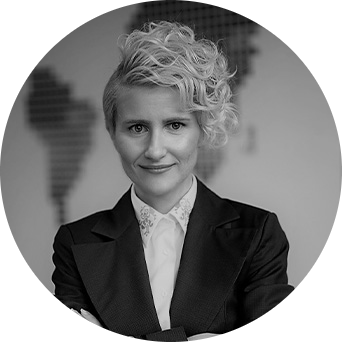 Selena is a seasoned business consultant with more than 12 years of experience in advising local and international clients. A "summa cum laude" law graduate, she followed the path from Magic Circle law firm, to in-house counsel, to personal advisor to the shareholders, before co-founding an independent boutique law firm - FIDASmart - in 2016.
Selena offers to the clients an expertise that extends beyond the traditional legal realm: she attended specialized London Business School training on financial management and was involved as project manager in complex legal and tax projects, both at national and international levels.
Starting 2019, Selena has decided to have a closer involvement in business and accepted non-executive positions on the board of several IT companies, both in Romania and abroad.
Izabella Kadar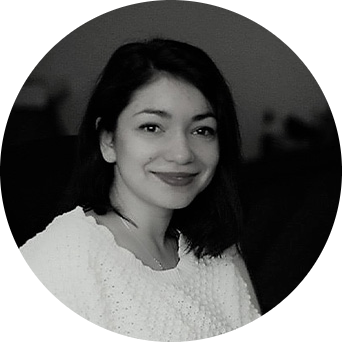 Izabella is a lawyer in the Bucharest Bar Association. Her current practice focuses on legal matters pertaining to the primary and secondary art market. She holds a degree in law from the West University of Timișoara, Romania and an LL.M. (Master of Laws) in European Law from Leiden University, the Netherlands.